Asthma, eczema, sinus, Type-1 Diabetes, obesity is on a rise. What's wrong with our children today or should I put it this way, what's wrong with our children's immune system? Could it possibly be due to the birth procedure that goes wrong?
"Microbirth" is a new 60 minute documentary investigating the latest scientific research about the microscopic events happening during childbirth. These events could have life-long consequences for the health of our children and potentially could even impact mankind.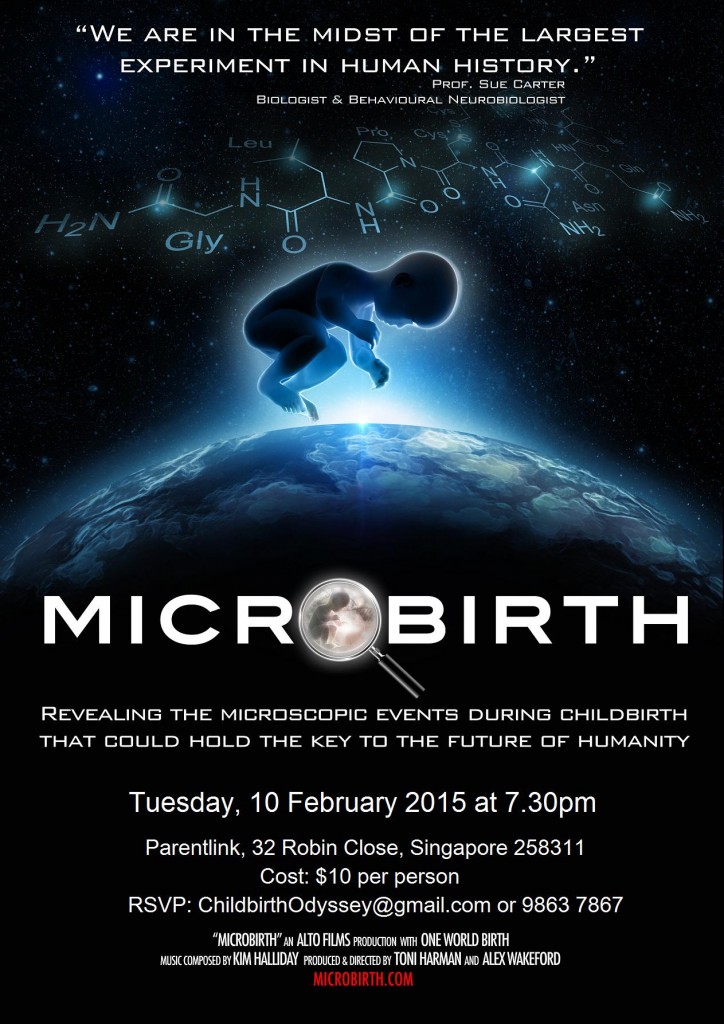 Join us in this screening on Microbirth and find out a possible solution or ways to avoid unnecessary medical intervention that could possibly dampen the health of your future child. Seats are limited to 20 persons only. Register your name, contact and email address here.