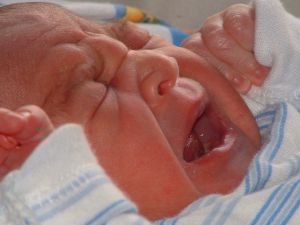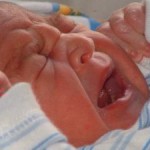 Recently I had encountered a spiritual talk on Spiritual Rebirther called Minood. A very interesting topic as it relates to birth. Though I did not sign up for the workshop. Later found out from a lady who attended the rebirth session. She shared her experience, remembered vividly her feelings during her journey into this world, her birth. She definitely made me realised what had I missed out. Not long after that, this lady invited me to attend a breathwork rebirth session. Immediately I signed up, not to miss this chance a gain.
Although I did not experience the Rebirth, I was amazed by how breath can connect to our brain and retrieve memory. The breathworker John Stamoulos lead me into searching just how birth trauma happens and how does it affect our life. He suggested that I ask my mother how was I born, same time, recommended a book called Birth Without Violence by Dr. Frederick Leboyer. This book gave me the inspiration to replay "the scene".
Pretend You are the Baby – How does it feel "being inside"?
Let's imagine that you are the baby resting in the comfort of your mother's womb. Warm, surrounded by the buoyancy of the amniotic fluid, squashing against the wall of the uterus, relatively dark and quiet inside, at least not so loud.
So much as we think you, the unborn baby cannot feel, hear or see.
You feel everything through vibration, rhythm, light and even your mom's emotion through the placenta.
Now you are physically ready to experience the transition into an unfamiliar world.