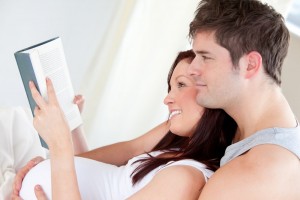 Childbirth Odyssey offers services focusing on nurturing your baby's physical health and emotional well-being from before conception to the baby's first year of life. These services including preconception cleansing, a complete "revolutionary" prenatal classes called HypnoBirthing® Childbirth Education-The Mongan Method; labour tools and techniques for husband to support wife; massage for labour; birth consultation to help turn breech position baby to an optimal birth position; handle newborn baby with confidence; to enhance bonding with your baby through bonding and healing touch massage for parents.
Our list of services include:
Private birth consultation caters for your personal needs. Be it exercises to help baby re-position himself for a vaginal birth or learn to create a birth plan. You learn to understand what to expect when you are in labour, know your options or simply help you navigate the hospital system in Singapore…Learn more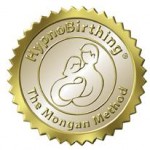 HypnHypnoBirthing Childbirth Classes
HypnoBirthing® –The Mongan Method is a natural childbirth classes enhanced by deep relaxation techniques that hospitals in Singapore recognise as a unique method of calm and relaxed birth preparation for expectant couples…Learn more
Need additional support during pregnancy, labour and birth to what to expect after birth? Birth Doula is a Professional Birth Companion who acts as an emotional tranquillizer and a guide to help you achieve a satisfying birth experience…Learn more
Build your confidence with labour tools and techniques that you and your partner can learn to enjoy your birth. This is an advanced technique to complement what you learn in your childbirth classes. Enhance relaxation with various tools such as rebozo, birth ball, massage with tools and techniques in order to reduce the need for medical assistance. This class equips partner methods to assist labouring mom in labour …Learn more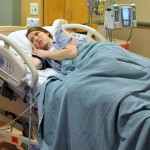 This childbirth preparation class is great for couples who wish to understand more about giving birth in Singapore and some hands-on massage techniques that partner can use to support his woman in labour. You will learn the pros and cons of relaxation techniques vs pain relief options offered in the hospitals …Learn more
Keeping your baby calm and at peace is parent's first priority. Parents can confidently help baby adjust to the life outside of the womb by understanding baby's basic needs and reduce bodily discomfort through 5C's, calming massage and 5S's … Learn more.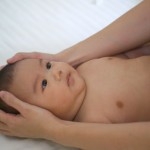 Better Bonding with Baby Massage
Massage introduces a unique level of confidence and trust between parents and baby leading to a calm and relax parenting ahead and a joyful healthy baby…Learn more
We are committed to provide a harmonious beginning for the family for a healthier next generation and to reduce the unnecessary medical cost for treatment. Now, we are coming to you. If you are planning for a corporate talk for your staff or organize a community event, you can choose a topic from the list…..Learn more
Inquiries are always welcomed. Contact us here.